XfilesPro, is a simple and economic external file storage solution that reduces your Salesforce extra file storage cost with a cost drop of 45%, without any change in usability. Upgraded with Salesforce Lightning and Salesforce1, XfilesPro ensures security and great user experience to its customers.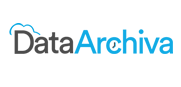 Stop paying 80% data storage cost and improve your application performance with DataArchiva – A complete native application to archive Salesforce data which allow compliance team to search any data at any time.
Encryptik is a native Salesforce encryption application that is specifically built for Salesforce using the CRM component. With Encryptik, your critical data is kept in cipher format within the Salesforce database using the best AES 256 encryption available on the market.