Our Clients
We helped these enterprises with formidable visions, who wanted to unleash the power of Salesforce to make smarter business decisions


Our Services
Embrace Salesforce technology to streamline & transform business processes and connect to your customer in a whole new way
Sales Cloud
Automate your sales process, acquire new leads, close deals faster, increase the efficiency of your sales reps, make insightful decisions with data and accelerate your overall sales productivity with Salesforce Sales Cloud – from anywhere.
Service Cloud
Take your customer service to the next level with Salesforce Service Cloud. Now close cases faster with AI and automation, provide fast & intelligent self-service, personalize customer care and predict needs to keep the conversation flowing.
App Cloud
Build intuitive & robust business apps using Salesforce App Cloud. We are experts in developing industry-specific apps for financial, healthcare, manufacturing, professional services, retail, consumer goods industries.
Integration Cloud
Salesforce Integration Cloud offers an uninterrupted user experience, easy mapping & managing of systems for a complete view of data, devices, and apps. We are widely recognized as a Salesforce integration specialist.
Salesforce Analytics
Make the most from your business data and accelerate your business growth based on data-driven insights with Salesforce Analytics. Einstein Analytics can be implemented in every line of business – ranging from Sales to Service.
Lightning Migration
Extend your business goals beyond your expectations through Salesforce Platform Development with Lightning Components & Lightning Migration in order to enhance customer experience & overall efficiency.
We are Certified
Our team consists of 80% Salesforce certified resources bringing years of experience from varied industries
Salesforce Focused Process
87%
Salesforce Architecture
97%
Sales Cloud Design and Implementation
97%
Service Cloud Design and Implementation
97%
Financial Service Cloud
77%
Community Cloud, App Cloud and AppExchange®️
72%
Commerce Cloud, Salesforce IQ, IOT Cloud
62%
Our Products
Our applications can be used by companies of any size and any industry
Encryptik is a Salesforce native data encryption solution enables cloud technology adoption, ensuring data protection, solving compliance issues & keeping stringent control over data.
What Our Customers Say
Highest customer success, exceptional customer service & good feedback is what we are all about
" The Ceptes team have now worked on three projects for us. They build the solutions faster than we test, train and deploy them with our end users. "- Robert Stevens, CEO, Allied Investment Group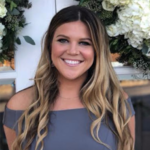 " The ultimate application with the best team! I had the best experience when recently migrating to XfilesPro from another provider. "- Hayden Sohr, Salesforce Development Manager, Talkables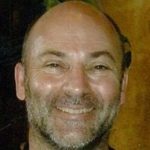 " They exceeded our expectations. There has been no problems since the migration. The staff are very happy and the transition was painless. "- Richard Bates, CEO, Acumen Data
Trusted Salesforce Partner
Our journey to success is dotted with many tempting parking spaces
150+
Referenceable Customers
1000+
Successful Customer Engagements
9.03/10
Customer Satisfaction
2000+
Trailhead badges
80%
Certified Consultants
Customer Success Stories
The customer success stories are examples of how CEPTES resolves complex business challenges by using latest Salesforce technologies 
Let's Get Started
Connect with one of our Salesforce Experts Today