Our Clients
They are enterprises with formidable visions, who wanted to unleash the power of Salesforce to make smarter business decisions.
We help them drive insights, innovation and success stories with our solution-driven approach.


Our Products
CEPTES offers a gamut of cost-effective solutions for a wide range of industries crafted by a team of Salesforce experts to add real business value by reducing operational cost and optimizing business performance.
DataArchiva is a native application to archive Salesforce data which allow compliance team to search any data at any time. This application will save up to 80% of your data storage cost and will enhance the efficiency of your app performance.
XfilesPro allows you to store all your business files at a very minimal cost once you exceed your Salesforce storage facility. This application will provide you impeccable data security and availability without any interruption.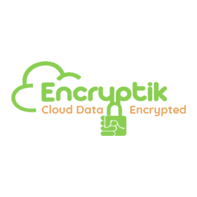 Encryptik enables enterprises to adopt the cloud technology while ensuring data protection, solving compliance issues and keep a strict control over business data. A comprehensive security platform built on Force.com.
What Our Customers Say
CEPTES has been able to focus strongly on providing exceptional customer service.
Good Feedback & Happy Clients is what we are all about.
" The Ceptes team have now worked on three projects for us. They build the solutions faster than we test, train and deploy them with our end users. "- Robert Stevens, CEO, Allied Investment Group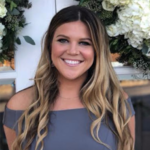 " The ultimate application with the best team! I had the best experience when recently migrating to XfilesPro from another provider. "- Hayden Sohr, Salesforce Development Manager, Talkables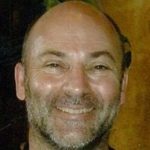 " They exceeded our expectations. There has been no problems since the migration. The staff are very happy and the transition was painless. "- Richard Bates, CEO, Acumen Data
Our Services
Fast-track your journey to success with the most trusted Salesforce experts
Strategic Consulting Services
CEPTES has firmly positioned itself as a trusted Salesforce Consulting partner for various global enterprises by offering full-cycle Salesforce services like integration, migration, implementation etc. to help businesses leverage the full potential of world's #1 CRM.
Digital Transformation
As the new customer behaviors driven by mobile and social platforms are uniformly pushing boundaries of today's businesses, CEPTES can accelerate your digitalization process by embracing latest technologies such as AI, IoT, Blockchain technology, and Einstein Analytics.
Salesforce Lightning Development
We offer top-tier development processes for Salesforce Lightning communities, components, and applications. We have helped multiple enterprises deploy Lightning ready apps by reducing development time with the help of use of new developer tools & design resources.
Embrace the Power of Salesforce
Now you can get real-time data insights to visualize your opportunities
Salesforce Focused Process
87%
Salesforce Architecture
97%
Sales Cloud Design and Implementation
97%
Service Cloud Design and Implementation
97%
Financial Service Cloud
77%
Community Cloud, App Cloud and AppExchange®️
72%
Commerce Cloud, Salesforce IQ, IOT Cloud
62%
Trusted Salesforce Partner
Our journey to success is dotted with many tempting parking spaces
5+ Products
50000+ Hours
50+ Integrations
200+ Projects
Case Studies
The case studies below are just a few examples that illustrate how CEPTES delivered excellence by using modern technology and Salesforce expertise.
Let's Get Started
Connect with one of our Salesforce Experts Today